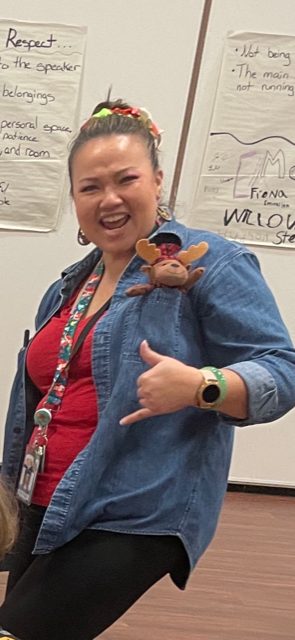 \r\n
Employee of the Month – Emi Werner, Early Learning Center
\r\n
If you had to describe Emi Werner in just one word, it would probably be "fun." Emi is filled with laughter. and she brings her unique flair to the Early Learning Center. Each day when she comes to work, she brings with her a smile that lights up the room and makes each student feel loved and special. Emi never misses a chance to encourage her students and brings out the very best in them. Emi is such an amazing co-worker at the ELC. She can always be counted on for sprit day participation and always brings so much happiness to the students and staff. The Early Learning Center and the Ridgefield School District are better because of her.
\r\n
\r\n
\r\n
\r\n
Early Learning Center – Felix Hagensen, Pre-K
\r\n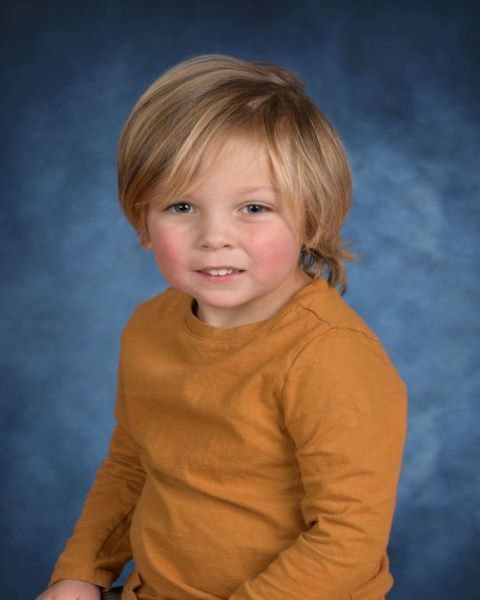 \r\n
In the short amount of time we've had in school, Felix has had an amazing amount of growth as a peer and a student in our room. He's taken on a strong leadership position, always ready to help others with reminders about expectations or what we're discussing in class, as well as always bringing jokes and silly faces each day. He loves to make others around him smile, play around, and maintain a light classroom environment. He's confident in himself, and is always ready to let other friends join him in what he's doing. Felix is a lively, fun, and polite young man who brings joy to the classroom daily.
\r\n
\r\n
\r\n
South Ridge Elementary School – Jaden Panis, 3rd Grade
\r\n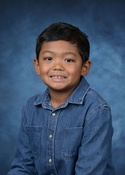 \r\n
Jaden Panis is an enthusiastic learner who loves to learn new things and try new strategies. As a mathematician and reader, Jaden shows up to learn. He takes on leadership roles in small groups any chance he can. He is kind to others and goes out of his way to problem solve when conflicts arise with friends. Jaden is passionate about his schooling, loves being in charge of his own learning, and is always willing to share his progress and learning process with classroom guests! He shows empathy to all students and truly knows the meaning of loyalty. Jaden is able to think about how his actions and words affect others. Jaden's commitment to learning as well as his commendable social-emotional skills are perfect examples of what it means to be a South Ridge Roadrunner.
\r\n
\r\n
Union Ridge Elementary School – Gwendolyn Bomar, 1st Grade
\r\n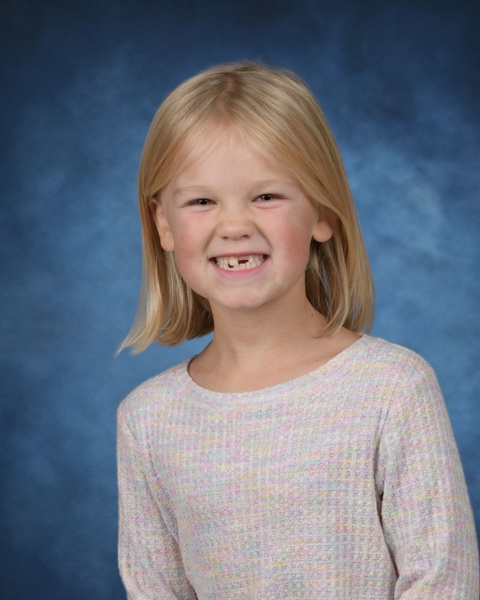 \r\n
Union Ridge Elementary is honored to nominate first grader Gwendolyn Bomar, who demonstrates the 3 R's daily, for the student of the month. Gwendolyn has academically worked hard as a reader and has drastically improved her fluency and her BAS reading level. Being excited about books is key to developing a love for reading and Gwendolyn often asks for extra LLI books to take home and "good fit books" to read. What Gwendolyn's teacher is most impressed with, however, is her empathy for others. She has a caring heart for those around her and is constantly showing kindness and patience to her peers. Gwendolyn never speaks an ill word and looks for the good in everyone. She truly wants to make our world a better place.
\r\n
\r\n
Sunset Ridge Intermediate School – Meghan Saha, 6th Grade
\r\n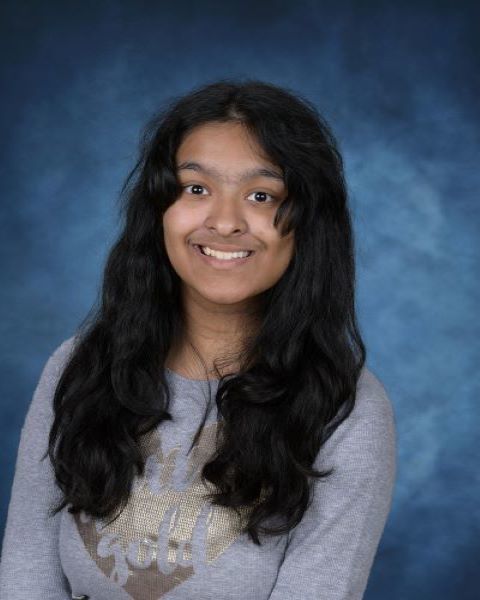 \r\n
Meghan has been working diligently toward being independent while also identifying when help is needed. Being able to advocate for yourself is a tremendous characteristic of being a lifelong and resilient learner. Learning how to find a balance is her goal. Meghan has thrived this year spending more time with her peers and teachers. Notably, she has put in the work with math, growing by two full grades on her iReady Diagnostic. Watching Meghan continue to reach, grow and achieve sure gives us all a wonderful example. She's a fantastic Coyote and we're proud of her accomplishments.
\r\n
\r\n
\r\n
View Ridge Middle School – Josie Hicks, 8th Grade
\r\n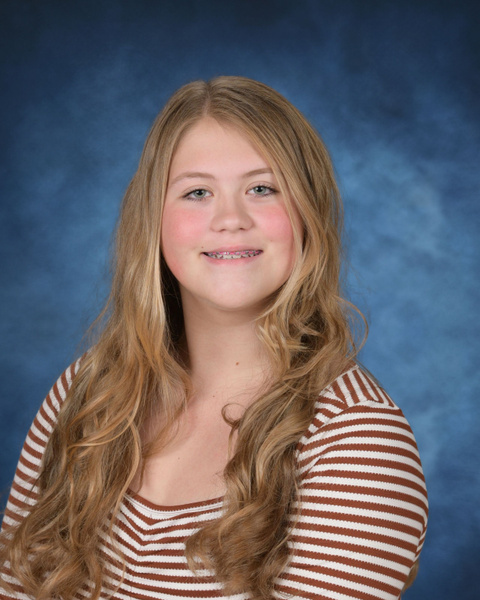 \r\n
Josie Hicks was nominated for February Student of the Month by her United States History teacher, Mr. Broeckel, "because of her outstanding personality and continuous effort in every facet of her studies. She is a great example of what an all-around student is, beginning with her magnetic personality and respect to her fellow peers, teachers and all those who come into contact with her." All of Josie's teachers agree that she is an active, focused, and positive participant in their classes. She regularly contributes mature, thoughtful responses, questions and clarifications to class discussions and seeks opportunities to further her own growth and learning. When faced with challenging work, Josie shows persistence and resilience. Active in Heron sports, Josie is an energetic and positive force on her teams and a great influence on her peers. A positive attitude, willingness to help her peers, and consistent work ethic are only some of the many reasons we are proud to present Josie Hicks as the VRMS February Student of the Month!
\r\n
\r\n
Wisdom Ridge Academy – Corbin Dugger, 12th Grade
\r\n
\r\n
Senior Corbin Dugger has been chosen by the Wisdom Ridge staff as the February Student of the Month. Corbin came to WRA at the beginning of the 2022-2023 school year credit deficient, and he wasn't sure he would be able to graduate in June of 2023 with his classmates. We put together a plan for Corbin to take an additional class each semester, as well as to enroll in the work-based learning program at RHS to meet his graduation pathway requirement. Corbin has worked exceptionally hard to not only stay caught up in his WRA classes, but is also working two jobs, one in roofing and one with Simplot off-loading ships. His WRA teacher says "Corbin Dugger is a student who knows what he wants. He switched to Wisdom Ridge so he could focus on school at his pace, and have gainful employment. He works two jobs and does his school work. Educators are always hopeful that our students become productive, functioning people in society. Corbin is just that. He shows personal drive to get all of his classes, assignments, and requirements fulfilled for graduation. As soon as he is aware of a requirement, he gets it done. He has been cordial and responsive when working with his teachers. He is impressive!" Corbin is most proud that he will be the first Dugger in his family to earn a high school diploma. He hopes to work as a Longshoreman after high school. Corbin demonstrates why WRA is a successful learning option for over 150 students, and we are proud to present him as the February Student of the Month.
\r\n
\r\n
Ridgefield High School – Makayla Ferguson, 12th Grade
\r\n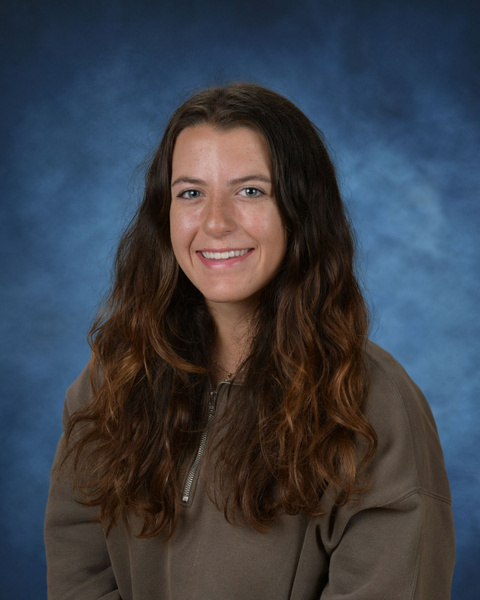 \r\n
Ridgefield High School is proud to honor senior Makayla Ferguson as the February student of the month. Makayla exemplifies the three R's. She is respectful to staff, students, coaches and opponents; is responsible in the classroom; and resilient through tough times, whether that be on the basketball court or the softball field. Makayla's keys to success are very simple: surround yourself with good people, treat others how you want to be treated, and hold yourself to a high standard. This high standard has been modeled by some of her favorite teachers, Mr. Beyer, Mr. Biel and Mr. Rinard, who remind her of her dad, using sarcasm and humor to push her to be the best version of herself. These very teachers stated that Makayla is always on time, ready to learn, asks for help when needed, and is willing to help others whenever necessary. When she's not busy in the classroom or on the court, Makayla can be found reading or painting, which she has turned into a money-making venture by custom-painting shoes. Makayla will be playing collegiate softball next year for the College of Idaho and hopes to pursue sports medicine.