PRE K CURRICULUM
Program: Scope and Sequence

Supplemental: We Thinkers

Make sure to join www.secondstep.org to watch videos, access home link activities that help extend the skill your student has learned each week, and learn more about the Second Step program.

"Create an Account" and enter the activation key SSPE FAMI LY68
​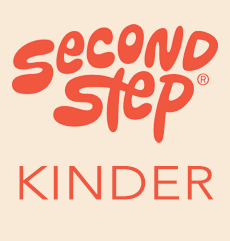 KINDERGARTEN CURRICULUM
Program: Scope and Sequence K-5

Supplemental: We Thinkers

Make sure to join www.secondstep.org to watch videos, access home link activities that help extend the skill your student has learned each week, and learn more about the Second Step program.

"Create an Account" and enter the activation key SSPK FAMI LY70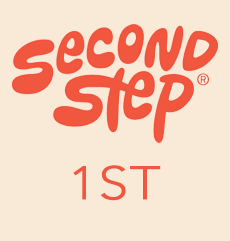 1ST GRADE CURRICULUM
Program: Scope and Sequence K-5

Supplemental: We Thinkers

Make sure to join www.secondstep.org to watch videos, access home link activities that help extend the skill your student has learned each week, and learn more about the Second Step program.

"Create an Account" and enter the activation key SSP1 FAMI LY71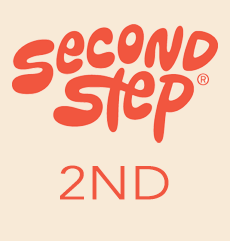 2ND GRADE CURRICULUM
Program: Scope and Sequence K-5

Make sure to join www.secondstep.org to watch videos, access home link activities that help extend the skill your student has learned each week, and learn more about the Second Step program.

"Create an Account" and enter the activation key SSP2 FAMI LY72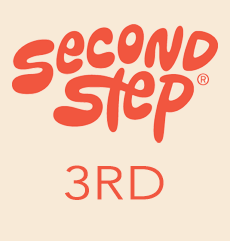 3RD GRADE CURRICULUM
Program: Scope and Sequence K-5

Make sure to join www.secondstep.org to watch videos, access home link activities that help extend the skill your student has learned each week, and learn more about the Second Step program.

"Create an Account" and enter the activation key SSP3 FAMI LY73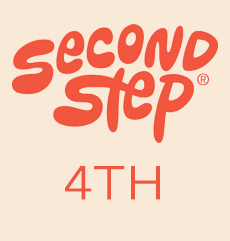 4TH GRADE CURRICULUM
Program: Scope and Sequence K-5

Make sure to join www.secondstep.org to watch videos, access home link activities that help extend the skill your student has learned each week, and learn more about the Second Step program.

"Create an Account" and enter the activation key SSP4 FAMI LY74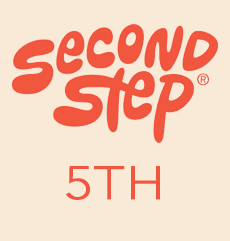 5TH GRADE CURRICULUM
Program: Scope and Sequence K-5

Make sure to join www.secondstep.org to watch videos, access home link activities that help extend the skill your student has learned each week, and learn more about the Second Step program.

"Create an Account" and enter the activation key SSP5 FAMI LY75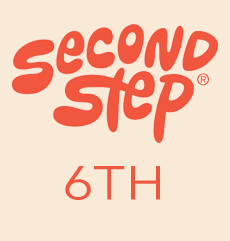 6TH GRADE CURRICULUM

The Second Step Middle School Program focuses on skills and concepts that are designed to help students both in and out of school. These include:

Mindsets and Goals: Students learn about ways to grow their brains and get smarter, along with research-based strategies for achieving goals and handling difficult situations.

Values and Friendships: Students learn to identify their personal values and use those values to make good decisions and build strong, positive relationships.

Thoughts, Emotions, and Decisions: Students learn the positive role emotions play in their lives, how to handle unhelpful thoughts and strong emotions, and specific strategies for calming down.

Serious Peer Conflicts: Students learn how to identify and avoid serious conflicts, resolve conflicts that can't be avoided, think about other people's perspectives, and help stop bullying and harassment at school.
Program: Scope and Sequence 6-8