On January 10, Ridgefield School District officials recognized the January 2023 Employee and Students of the Month at the regular Board of Directors meeting. Congratulations to all of this month's honorees!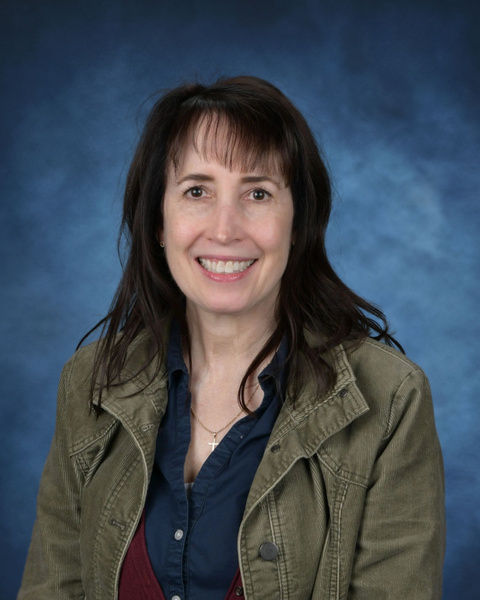 Employee of the Month – Karen Moses
Karen has been a part of the Ridgefield School District since 2000. She is a fantastic educator who always gives her all to ensure each child receives what they need to be successful. She consistently demonstrates that every student is able to learn at high levels. She builds a beautiful classroom community that is respectful and responsible and involves the students in community outreach with a local retirement facility. She teaches her students the joy that comes from giving to others, and the relationships the students develop with the seniors at the retirement facility are wonderful to see. Students you would not expect to be patient or thoughtful become all of those things and more. Karen steps up to help when someone needs something and is always willing to share what she has created. Just the other day, when we were short of subs, Karen willingly volunteered to take another entire 4th grade class for 40 minutes when there wasn't any coverage. So, not only is she kind and helpful, she is also brave. Karen represents the best of what makes Ridgefield a great place for learning. She is an example of a true master teacher. Congratulations Karen!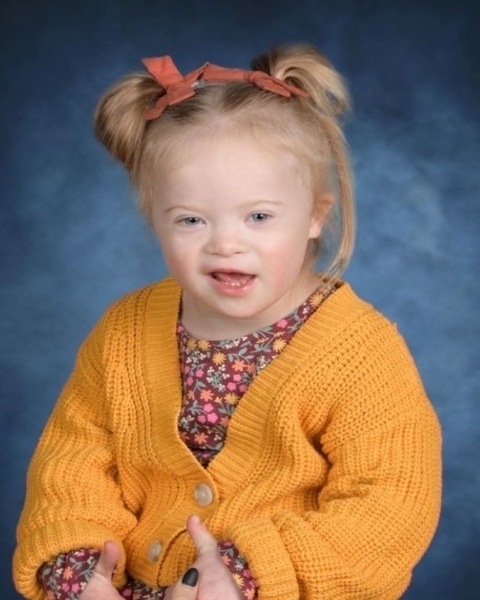 Early Learning Center – Ivy Vieths, Pre-K
This is Ivy's first year in the ELC but she has made such a powerful and positive impact. When she enters the classroom, everything sparkles and she is never without a smile. She has an effervescent personality and is pure joy to have in the classroom. Ivy is always ready to help others and cares deeply for her friends. When a friend is sad, she works to make them happy and soothe them. Ivy is an amazing Hashbrown and we are so excited to celebrate her as the Early Learning Center Student of the Month!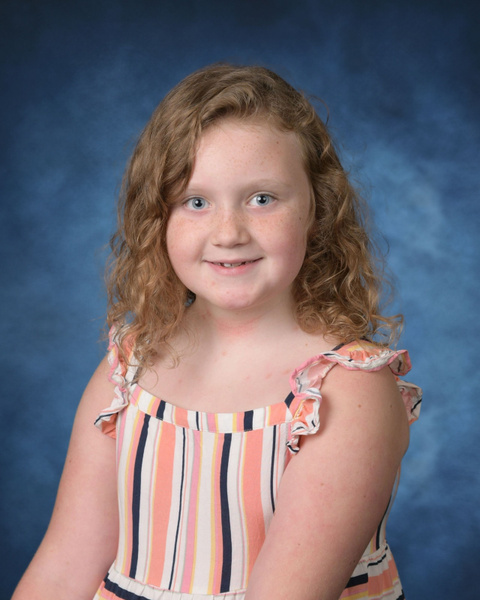 South Ridge Elementary School – Isabella Files, 2nd Grade
Izzy is a remarkably kind student who goes out of her way to make everyone in our classroom feel important and loved. Izzy will literally drop everything to help a friend in need. Most recently, she dropped her handful of things during morning recess to run over to a friend who had fallen on the black top. She made sure her friend was okay before returning to collect her own backpack and things she left behind. Izzy is extremely empathetic. She feels deeply for her classmates and school community. After some of our calm down corner items "mysteriously left" the room, Izzy generously used her own allowance money to purchase new tools for her classmates and teacher. Not only is Izzy kind and empathetic, but she is also a wonderful student! Izzy is an active participant who raises her hand frequently to share and participate in classroom discussions. Though she understands new concepts with ease and confidence, she is never afraid to ask for help when needed. South Ridge is so lucky to have Izzy Files at our school!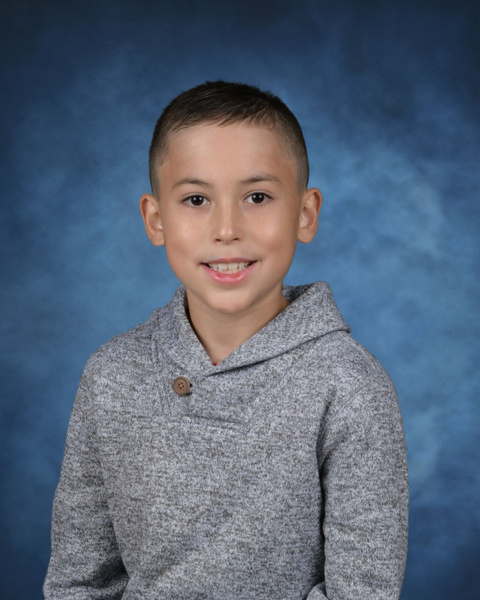 Union Ridge Elementary School – Elam Regalado, 3rd Grade
Elam Regalado is the kid you can always count on. You can count on him to be on task, to consistently follow directions and be a good listener, and to come to school each day with a smile, positive attitude, and a growth mindset. You can count on him to tackle new challenges with gusto and put forth his best effort in all that he does. But most importantly, you can count on Elam to be a good friend. He is the first to volunteer to help when someone is in need. He encourages his classmates and his football teammates when they are feeling down. He looks for ways to build others up and cheer them on when they need it most. Elam brings joy to others; you always count on him to share his smile and the biggest hug at the end of each day. Union Ridge is proud of Elam for all that he does and is excited to name him as January's Student of the Month!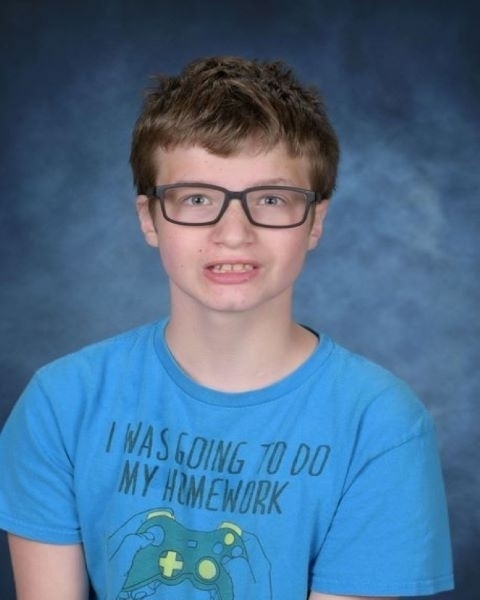 Sunset Ridge Intermediate School – Leighton Rogers, 6th Grade
Sixth grader Leighton Rogers is a perfect example of a resilient, responsible, respectful, and hardworking student. He is so eager to learn and his smile is contagious and lights up a room. Leighton is kind and caring to everyone he meets. When asked about Leighton, his teacher relayed the following quote by J. Sidlow Baxter, "What is the difference between an obstacle and an opportunity? Our attitude toward it. Every opportunity has a difficulty and every difficulty has an opportunity." Leighton knows how to turn his difficulties into opportunities. He is not afraid of a challenge and has faced many in his short life. He faces each challenge with his head held high and never backs down. Sunset Ridge is so proud of all of Leighton's effort and hard work. Leighton's resilient attitude and respect for others will take him far. Congratulations Leighton!



View Ridge Middle School – Jael Benedick, 8th Grade
Jael is a quiet leader, is creative and kind, and makes class more enjoyable. Coming to class prepared and focused, she completes her work to the highest level of quality and detail each day. Jael always looks to go beyond expectations and improve everything she does and is constantly thinking outside the box to not only improve her understanding, but to make it more enjoyable. One of Jael's teachers said that the best part of Jael is her cheerfulness and the joy with which she approaches class. Jael's art teacher said "Jael is a wonderfully creative student. She works hard in class and always goes beyond the project to create something amazing! I truly enjoyed seeing her printmaking project. She fully explored the medium and process to create her own unique prints. She did a great job experimenting with the inks and developing her ideas." Jael embodies the virtues that we value here at VRMS, and we're a better community because of her presence. We as a school are proud of Jael, her accomplishments, and her character, and are excited to honor her as View Ridge Middle School's January Student of the Month!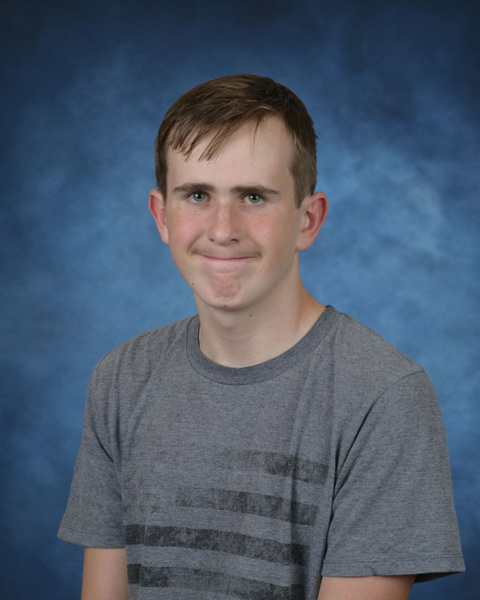 Wisdom Ridge Academy – Koda Johnson, 8th Grade
Wisdom Ridge Academy is proud to select eighth grade student Koda Johnson, as our January 2023 Student of the Month. Koda's teacher said "Koda is an academic powerhouse. He is taking six classes and getting straight As, including As in his high school math and Spanish classes. Koda is a high achiever and a really nice person." Koda first dipped his toe in online learning as a student in fifth grade. He then went back to in-person school in grades 6 and 7 and realized that he very much enjoyed the flexibility offered in online school, and he joined the Owls at Wisdom Ridge Academy for his 8th grade year. When asked about online learning, Koda said he enjoys being able to go at his own pace. He said he feels like he can struggle longer with difficult concepts until he understands them and doesn't have to worry about coming to the end of the period and having to stop. Koda has moved around a lot, having parents who have both served in the Air Force. Koda has lived in Ridgefield for four years and hopes to continue at WRA. When not working on school, Koda is a talented goalie on his two lacrosse teams and hopes to play lacrosse in college while studying to become a history teacher. There are many students at WRA who work hard, persevere through difficulties, and set high goals for themselves. Koda represents those students, and for those reasons he is WRA's January 2023 Student of the Month.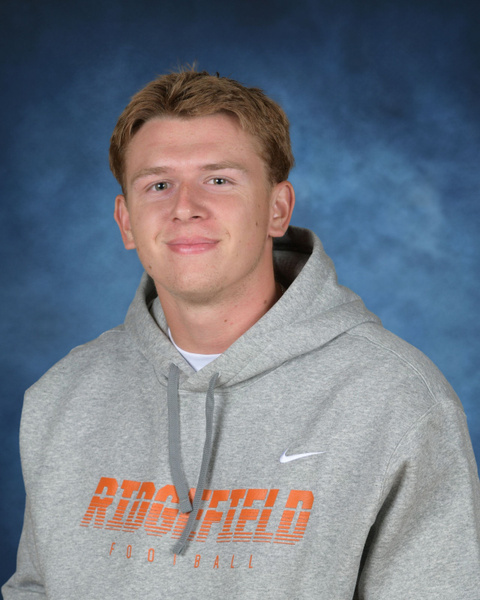 Ridgefield High School – Brody Masterson, 12th Grade
Ridgefield High School is delighted to honor senior Brody Masterson as our January Student of the Month. No student exemplifies respect, resilience and responsibility more than Brody. And it's not just seen on the football or baseball field, during an ASB assembly, or playing the guitar - all activities that Brody pours his heart into. His extremely high character and integrity are most seen within the hallways and classrooms of the high school, where his smile, positive attitude and courteous manner grace all those who come in contact with him. A special trait that not many students have, but Brody exudes, is genuine sincerity. As one teacher put it, "Brody will set his work aside and help a peer, whether his friend or not, and give his undivided attention. And he does so in the most outgoing and friendly manner. He never gives up on anyone!" Much of his attitude and work ethic can be attributed to his dad, his role model, who Brody says can be super serious and work-focused when needed, but also playful and all-in with his family. And Brody's advice to younger students? "Start strong! And get the most out of your time here at RHS." With a 3.79 GPA and college acceptance letters rolling in, Brody is sure to find success outside of Ridgefield. But his legacy at the high school will be one of a humble and kind student who was adored by students and staff alike. Congratulations, Brody!