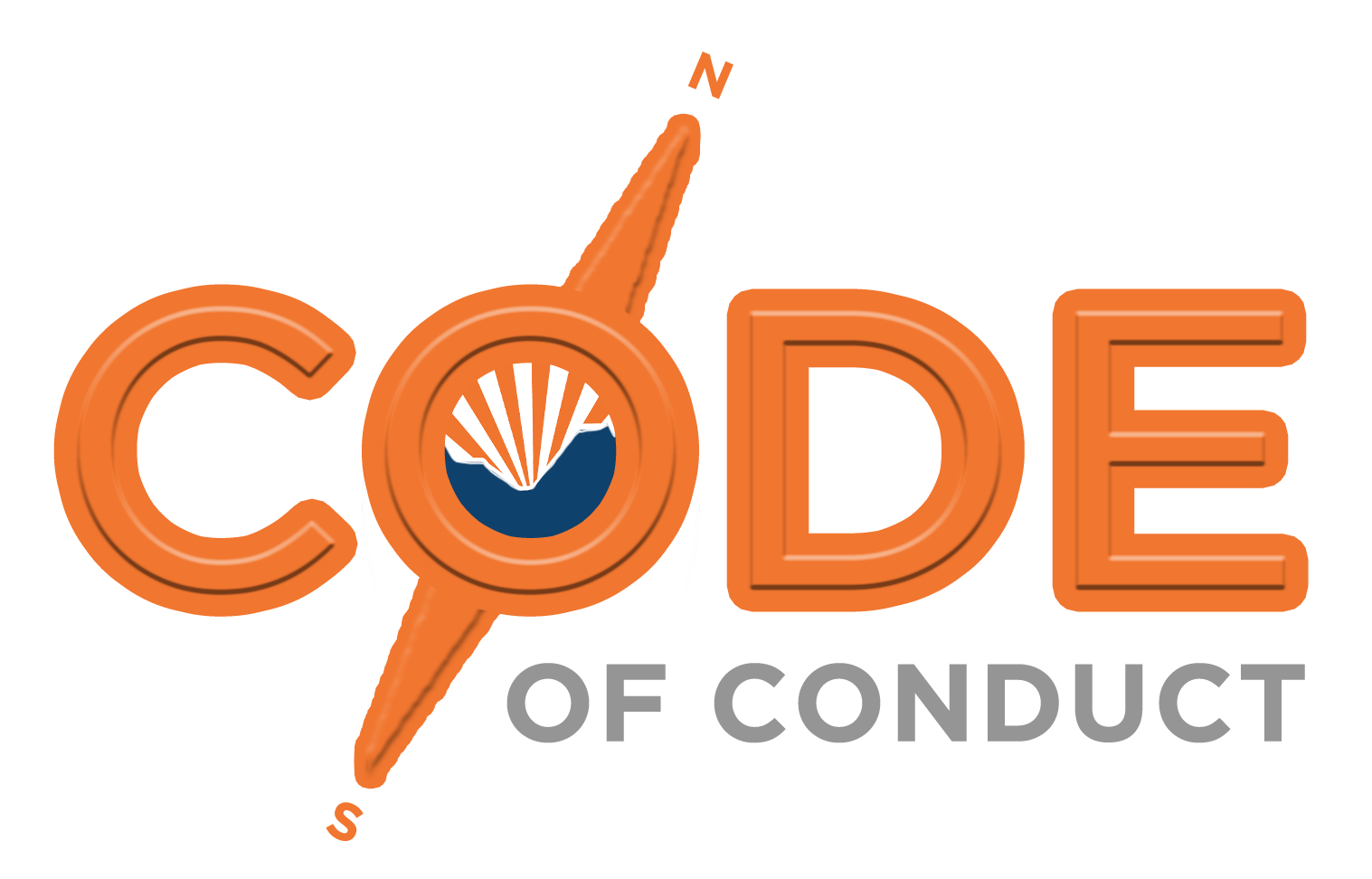 The Ridgefield School District Student Athletic/Activities Code of Conduct for Grades 7-12 is established to provide students involved in activities and Washington Interscholastic Activities Association (WIAA) sanctioned athletics with clear guidelines for appropriate behavior on and off campus. Students are expected to abide by this code while involved in student activities/athletics sponsored by the Ridgefield School District. (RSD) The district relies on students and parents to voluntarily support these guidelines for student behavior on and off campus while representing the RSD. However, those who are proven to be in violation of the code will be subject to consequences. This Student Code of Conduct will be in effect upon submitting eligibility forms for a calendar year.
The RSD Student Handbook also provides guidelines for behavior, and discipline. In addition the RSD is a member of the WIAA and is obligated to abide by all rules of this organization. WIAA rules are available from the Athletic Director or on the WIAA web site (wiaa.com) under the publications tab. Any questions regarding these rules should be referred to the Athletic Director.
The Ridgefield School District has adopted core covenants that serve as timeless guidance for the future of the athletic program. The covenants will direct the purpose and actions of our athletic program.
SPORTSMANSHIP
How we represent and conduct ourselves
• Play with integrity
• Celebrate good play and team success with teammates
• Respectful of people and property, opponents and officials
• Help and volunteer throughout school and community
TEAMWORK
Stakeholders work together, contributing from perspective roles to accomplish common goals
• Do everything possible to make the team successful
• Expect and give your best at all time
• Physically and mentally prepared to play your role
• Build up and speak highly of teammates; encourage and mentor others
• Team study halls and academic focus with expectation of WIAA academic recognition
EXCELLENCE
Achieving highest potential through continuous effort and practice
• Intensity, focus and leadership are seen through punctuality, being well prepared and making others better in all they do
• Master the techniques and principles taught by coaches as an individual and team
• Measure success by improvement that is made throughout the season
• Academics are #1 priority
• Visible, high quality ambassador for RSD
PERSEVERANCE
Desire and ability to overcome challenges with continuous effort
• Relentless player who overcomes adversity without excuses
• Be a coachable, focused player who is driven to succeed
• Challenge yourself and teammates to reach maximum potential
• Sit in the front row and take a full day challenging academic schedule
PARTICIPATION REQUIREMENTS
Be a full time student (seniors may be eligible for a five period day). Students who attend alternative education schools must be enrolled in classes that total at least the equivalent of six (6) full time RSD credits. Full time Running Start students need to be enrolled in classes that total at least 30 quarter credits (6 RSD credits). Part time Running Start students need to be enrolled in any combination of Running Start classes and RSD classes that add up to at least the equivalent of 6 RSD credits. Home schooled students must have an "Intent to Home School" form on file at the Superintendent's office annually.

Students must ride to and from events via transportation provided by the school, however, a student may ride home with his/her parents after a contest. The parent/guardian must personally contact the coach after the contest and inform the coach that they are taking their student. All other arrangements must be handled by administration during office hours prior to the event.

Participants must meet WIAA and RSD grade requirements (described in "grade requirements" section below). The record at the end of the semester shall be final except for those credits earned in a regular accredited summer school program and accepted by the school district.

Participants must follow the conduct expectations outlined in this document.
Students must maintain passing grades in all courses throughout the season which exceeds the standards established by the WIAA. Weekly in-season grade checks will serve as a monitoring system for all participants. Students who have a failing grade will be ineligible for competition for one week. Students who are ineligible for contests may participate in practices and attend games, but may not be in uniform. The grade check day will be established at the start of each season (fall, winter, spring). Incompletes may be made up for credit during the first five (5) weeks of the subsequent semester. The student shall be ineligible for interscholastic competition until the incomplete(s) are made up.
COMMUNICATION EXPECTATIONS
Good communication is a key component to successful athletic programs. When questions arise regarding playing time, strategies and coaching philosophy, contact the coach directly. RSD coaches have an open door policy and encourage communication at the time of the concern. In some cases a 24 hour wait period will be necessary to schedule a meeting with the coach. Please use the following chain of communication when concerns arise.
Player-Coach Conference

Player-Parent-Coach Conference

Coach-Parent and/or Player-Athletic Director Conference
The athletic director and school administration will help direct you through the above chain of communication.
The conduct of students is closely observed by many elements of our society; it is important that this behavior always be exemplary. Student representatives of RSD have certain obligations and responsibilities to the team/club/activity, the school, their family, and to the community.
At school and in the community, the student:
Works hard to promote pride with other students in school and in the community.

Exercises good judgment at all times (ex. public displays of affection is discouraged).

Displays appropriate appearance and behavior before fellow students.

Follows policies and procedures set forth in the RSD Student Handbook.

In the classroom, the student:
Maintains a passing grade in every class.

Is respectful toward teachers and fellow students.

Maintains a regular attendance record.

Attends all classes the day of, the day after, and the day prior to a weekend activity/game/practice.

If absent due to illness, the student will not be eligible to participate in a practice or contest on that day.

Excused absence from school for any part of the day must be accompanied with documentation for reason/s other than illness (ex. doctor appointment, court appearance).
Will not be truant from class or practice/activity.

Is subject to the policies and procedures set forth in the RSD Student and WIAA Handbooks.

While participating in the activity and/or on the playing field, the student:
Is under control at all times, exhibits poise and composure regardless of the situation.

Is respectful to officials/judges, advisors/coaches, teammates and other participants.

Is modest in victory and gracious in defeat.

Refrains from any use of profanity.

Is subject to the policies and procedures set forth in the RSD Student and WIAA Handbooks.

While traveling to and from events, the student:
Is an ambassador for his/her family, school, and community and will act accordingly.

Dresses appropriately and in good taste.

Refrains from misconduct while traveling to and from activities/contests (there will be no rowdiness or other forms of misbehavior).
Remains with the group/team at all times when attending away events.

Be transported by the school district unless prior arrangements have been made and approved by a school administrator the day prior to the contest.
At an event should a parent or guardian wish to transport the student home they must seek permission from the coach/instructor and provide a written statement as documentation of the arrangement subject to the policies and procedures set forth in the RSD Student Handbook.
CODE OF CONDUCT VIOLATIONS
It is important that students know exactly what is expected of them. The opportunity to participate in athletics/activities at RSD is optional and a privilege granted to all students. By choosing to participate in a sport/activity the student must respect and abide by the Code of Conduct. Student behavior found to be in violation of the Code of Conduct is subject to consequences and progressive disciplinary action. Violations are also subject to conditions set forth in the RSD Student Handbook and the policies and procedures of the Ridgefield School District Board of Directors.
A student who becomes involved in areas of problem behavior will be subject to disciplinary actions. The coach/advisor will be the first line of discipline as outlined in the rules and regulations of each sport or activity. Depending on the seriousness of the behavior problem, one or more of the following actions may also be taken: informal talk, loss of privileges, conference, parent contact, disciplinary detention, suspension, or expulsion.
Consequences for Code of Conduct violations will be imposed by the coach as they relate to the athletes ability to play or be a part of the team as they deem appropriate. Discipline or sanctions as it relates to the athletes participation in the activity may be appealed. Appeals must be submitted to the Athletic Director. School wide sanctions will be handled by an administrator and have their normal appeal rights as outlined by District policy.
The Code of Conduct sets forth mandatory consequences for the following areas:
Repeated Violation of the Code of Conduct, or Other Serious Infractions.
Other serious breaches of conduct such as, but not limited to, defiance, bullying, intimidation, harassment, larceny, theft, arson, or other illegal activity, will also be cause for disciplinary action and/or loss of eligibility. All disciplinary actions for violations of the Code of Conduct will be based on factual knowledge. Reported violations will be investigated and follow due process procedures. The advisor/coach will be consulted when consequences are determined.

Legend Drugs*(including anabolic steroids) Marijuana, Possession of Drug Paraphernalia, Controlled Substances, Unauthorized Narcotics, or Drugs. The use of these substances is dangerous. The possession, distribution, or use of legend drugs(including anabolic steroids) marijuana, drug paraphernalia, controlled substances, unauthorized narcotics or drugs, by any student will not be tolerated. (Legend drugs are defined as any drug which can only be legally obtained through a prescription by a licensed medical physician)
Alcohol and Tobacco and Marijuana. Use of these substances by any student will not be tolerated.
Proximity Rule. Attendance at an activity where illegal use of alcohol, drug paraphernalia, legend drugs, controlled substances, or non-prescription drugs is present will not be tolerated. If a student finds himself/herself in such a situation he/she should immediately leave the premises where the illegal activity is occurring. Any student known to be present where there is illegal use of alcohol, unauthorized narcotics or drugs shall be subject to disciplinary action. Students who remove themselves from the situation and self-report will be given consideration if and when consequences are assigned.
Students are encouraged to self-report the use of alcohol, tobacco, drug paraphernalia, legend drugs, controlled substances, non-prescription drugs or marijuana to their coach, instructor, counselor, or administrator. Information of this nature will be held in confidence. Disciplinary action will not be imposed if treatment is sought and maintained. Any public misconduct prior to self-reporting or misconduct following self-reporting will be subject to disciplinary action. Disciplinary action will be as stated above in possession and/or use of legend drugs, marijuana, drug paraphernalia, controlled substance or any unauthorized narcotic or drug or possession and/or use of alcohol or tobacco.
First Offense: Immediate suspension from the current activity/sport and loss of eligibility and for the remainder of the season.
Second Offense: Immediate suspension from the current activity/sport and loss of eligibility and for the remainder of the season and the following two RSD seasons.
Third Offense: Permanent ban from activities/sports
Students may appeal the consequences of loss of eligibility decision to an Eligibility Board. The Board shall be appointed by the Principal and will meet monthly as needed. A written request of appeal shall be submitted to the Principal within five business days of the decision.
During the appeal the Eligibility Board will review all factors involved in the violation, formulate a recommendation, and submit it to the Principal. The Principal will then review the boards' recommendation and will make a final decision. This decision is final.